The winning works of the CLAP 2016, Awards International Industrial Design and Graphic Design Latin America, they surprise again with their design and quality.
The main institutions linked to design, together with Foroalfa and Veredictas, establish the first benchmark of international excellence for Ibero-America. There are 7 categories: Branding, Typography, Graphic Advertising, Miscellaneous, Digital Graphics, Editorial and Industrial Design.
Within the category Branding, the Clap Platinum al Best Packaging or set of containers was for Ibero Puebla Mexico), by Darling Tea. It is a premium line of tea that seeks to promote the consumption of whole leaf tea, inspired by the historical figures of tea in England and Dadaism, through the alliance between an artisan product and avant-garde design, which maintains its freshness. thanks to paper engineering. It is a project carried out by Jorge Escalona Contreras from Ibero Puebla (graduate in graphic design).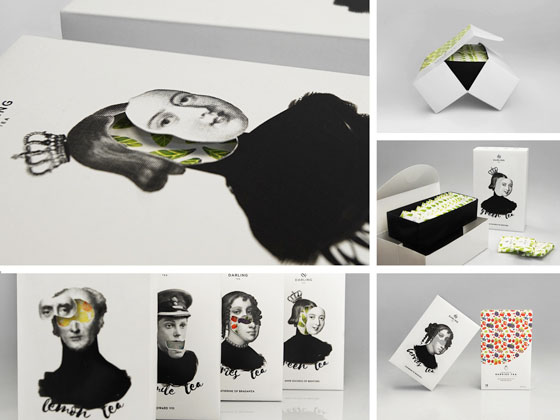 CLAP Platinum for the Best Container or set of containers.
They got the CLAP Selection for the Best Container: Carolina Saguan (Argentina) for Seventh Great Malbec; Estudio Maba (Spain) by Patatas Rubio and by The Invisible Man; Ian Wallace (Chile) for Lomas del Volcán Label and Chilean Pacific Snack Line; Magic Mirror Design (Spain) by Sangría Borriquito; Pulsum Brands (Ecuador) by Inka Premium Beer and by Odisea Brewing Co .; Vibra Branding & Packaging (Spain) for 8 Lunas; and Vibranding (Spain) by Nixe.