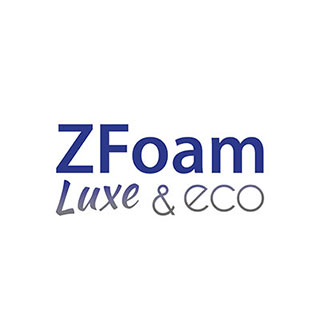 ZFoam offers tailored foam packaging solutions for the pharmaceutical and parapharmaceutical industry.
At ZFoam, they provide packaging solutions tailored to your needs with the necessary technical support and accompanying you throughout the entire process: from choosing the raw material to the final product, including choosing the most appropriate design and transformation process. .
They have the most suitable foams for the cosmetics and parapharmacy sector: odorless, pure foams without chemical foaming residues, which do not alter the properties of the product they accompany.
They also have, under the ZFoam ECO brand, a series of recycled, recyclable and BIO foams, which are foams made from forest residues or agricultural resources such as sugar cane. They are 100% renewable raw materials and do not conflict with the food chain. Several of these foams are already endorsed under the ISCC standard (International certification system that aims to guarantee throughout the supply chain the use of sustainable materials, free from illegal deforestation, control of the gases emitted and manufactured under conditions of social responsibility). In addition, they are foams that during their manufacturing process absorb CO2 from the atmosphere and have a negative carbon footprint (according to measurements and standardized life cycle analysis studies -LCA-).
Compared to other secondary packaging, foams offer, apart from presentation, a very important role in impact protection, avoiding possible breakage during transport or in e-commerce: foams are an aesthetic, sustainable packaging that makes your product arrives in perfect condition to the end customer.
In addition, in ZFoam they have a wide range of customization possibilities, to
adapt and integrate perfectly with your product:
• Surface finishes and textures.
• Wide range of colors.
• Lamination of cardboard, cache lime and fabrics.
• Laser engraving.
• Digital printing.
ZFoam is a company specialized in the transformation of all types of foamed materials, providing unique and personalized solutions to sectors as diverse and demanding as industry, packaging, sports or construction.
It is a family business with more than 50 workers, with a long history of more than 28 years in the market and that currently exports to more than 25 countries.
With a vertical integration of processes in its facilities in Zaragoza, a clear commitment to investment, R&D and a focus on the customer, ZFoam has established itself as the company with the greatest cutting and transformation capacity in southern Europe.
They offer tailored solutions based on the following capabilities:
• Cutting systems: water jet cut, CNC cutting, punching, wire, etc.
• Machining systems
• Molding - Thermoforming
• Sandwich lamination of various substrates
• Coatings - Surface finishes
• Adhesive
• Digital printing
Capabilities based on the use of the best foams on the market. Excellent performance foams for high-end packaging, high purity foams and foams of BIO origin, recycled and recyclable.
PI Alfajarín P. 10. 50172 Alfajarín (Zaragoza)