"I consider it essential to work very well on the concept"
Sutil is a creative design and graphic communication studio specialized in identity and packaging (www.sutil.pro). In this interview, its founder and director, Gabriel Morales, tells us about his long professional experience and gives us his opinion on the world of design.
What led you to study advertising graphics?
Since I was little I always had a concern for everything that had an artistic component, but I didn't know what design as such was until a few years before starting to study Advertising Graphics.
I discovered that there was regulated training linked to design thanks to a series of coincidences and from that moment I began to be interested in this profession and its foundations, something that quickly captivated me and made me decide to direct my training and career there.
What balance do you make of your stage in Dorian?
It was an incredible stage. Creating a design studio and managing to start it up and maintain it from scratch, without any business training, without any contact or client, without a portfolio to show and at a time of crisis like the one we were experiencing in 2009 was a great challenge.
On the one hand, it became a platform that allowed me to collaborate with large clients and carry out fantastic projects, and on the other, a medium that put on the table multiple issues that go beyond aspects related to communication and that are of vital importance for the smooth running of any business.
I could say that he was a kind of Master in many ways.
Why did you create the Sutil creative studio?
Due to the need to seek new challenges. I have always been a restless person and as time went by I discovered that the structure proposed for Dorian had limits that did not allow me to evolve.
Little by little I felt the need to launch a project that would take me out of my comfort zone and that in turn would be a faithful reflection of my way of understanding both design and everything related to management and operation. typical of a studio.
And the result is Sutil, a study that collects the vital experience accumulated throughout my entire life and professional career.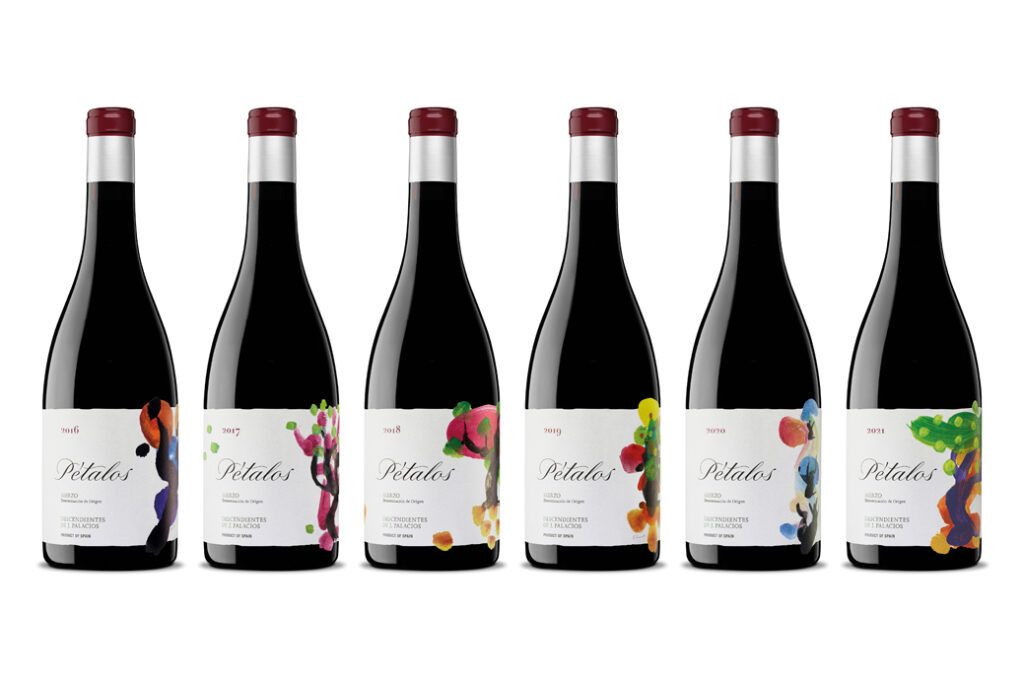 They are specialized in identity and packaging. How has the way of understanding packaging evolved in these two decades?
In Spain, graphic design is a relatively young profession. We must not forget that just a few decades ago, design as a profession did not exist and very few specialized people were dedicated to this profession.
It was a time when the secrecy situation in the country made its managers consider it less necessary and investment in this sector was less widespread. And logically these issues had a direct impact on what was consumed visually.
The opening of Spain to the world from the 80s, the later and more recent globalization and markets currently loaded with a large number of references that compete with each other, have been certifying that it is not enough to have a great product, but that you also have to know how to explain it and sell it.
And brands have been discovering that just as they allocate resources to other issues in order to obtain quality results, they also need to allocate them to qualified professionals in the fields of communication and design if they want messages to reach their consumers, therefore that in a natural way the sector has been industrializing and professionalizing.
Entering more precisely in the last two decades, among the evolutions that have taken place we could highlight a greater openness on the part of the big brands when it comes to collaborating with smaller design studios, in which they have been finding a more fresh with respect to what the large agencies had been providing them, or a greater sensitivity and awareness with everything related to sustainability.
What importance do you attach to materials?
The choice of some materials or others is crucial when carrying out a project and that is why this question is always on the table during the development process.
Sometimes the choice of material is a matter that is closely related to the creative approach, in others it is a resource that can help to finish defining and qualifying an idea and the positioning of the products, in others a determining factor to take into account in relation to production costs or sustainability, etc.
And since all this affects the final result, the choice of materials that contribute to transmitting the message and that make a production viable, both technically and economically, is a matter that is evaluated in great detail in each project.
Have you had problems with the shortages that have occurred in the past year?o?
This was an issue that directly affected producers and manufacturers and consequently had a certain impact on the internal work processes that I carry out.
In general terms, it meant a dilation of certain production processes, which under normal conditions could have been faster, or some variation with respect to some type of support, but my work process keeps me alert in relation to the viability of the projects in all senses, so for practical purposes it did not end up being a notable problem that could not be solved with good planning.
In addition to functional aspects, is transmitting the brand's philosophy the most important thing when designing packaging?
When we talk about products, the priority is usually to communicate those benefits or specific characteristics that make them unique and different from those of the competition, but they also represent brands and therefore are in themselves channels through which companies communicate with their consumers.
That is why for me it is of vital importance to know everything that can be part of the brand, the product and its context to find the right tone, both conceptually and visually, that will best adapt to what wants to communicate
How is it achieved with a label? Is typography the most important element?
Being very meticulous and demanding. Condensing in a label or a whole package everything that makes up the universe of a brand (its history, its vision, its values...) and highlighting what makes it and its products special is a great challenge that implies dedication. and rigor.
Regarding the most important thing, without any doubt for me the main thing is to get the messages to reach the consumers and connect with them in a unique and memorable way.
Starting from this premise, I consider it essential to work very well on the concept. I always try to find what makes a brand or product unique to build around a concept that helps to value it and that acts as a base on which to build everything else, from the tone of the language to use to the choice of typography. , colors, materials, etc.
Why did you decide to incorporate an illustration?n? What values ​​does it bring?
Illustration is a "relatively accessible" medium that allows concepts to be explored and developed with a wide variety of registers, as many as illustrators we can find, making the results always be as diverse as desired.
But I don't think that illustration as a medium necessarily contributes specific values, rather it will be what is represented with the illustration and the style in which it is done, which will end up transmitting some values ​​or others.
Are customers aware of the importance of being more sustainable?
Without a doubt. Fortunately, the issue of sustainability is here to stay and I believe that the importance that it will gain over time will increase, causing those brands that are not honest and respectful in their speech and their actions to be penalized by the consumers.
Tell us about two of your works.
For quite some time now I have been especially satisfied with those projects that manage to solve the communication needs of the clients with whom I collaborate in a very precise way, over and above whether the final result may be more or less showy or exuberant.
This is the case, for example, of Labor de Sol and Tinto de Luna, two wines from Bodegas y Viñedos Novos whose concept and graphic image narrates the origins of their vineyards and pays heartfelt homage to their ancestors, those who spent hard days working in the vineyard under the Sun and that they later enjoyed long nights of rest and enjoyment in the light of the Moon.
An image in which poetry takes over the wines thanks to scenes loaded with symbolism that value the winery's family legacy and connect the wines with their own history.
Or the case of updating the design of the Pétalos wine, by Descendientes de J. Palacios, which I have been making for more than 10 years.
An extremely rigorous and respectful work with a classic and iconic wine from Bierzo, which has involved everything from small touch-ups and adjustments to some formal calligraphic aspects to update the graphic representation of the name, to the visual opening of the pictorial component of the label to make the label image of the wine is different each vintage without losing an iota of visual coherence.
He has won different awards for his projects. Do acknowledgments really help?
I am not aware that any client has arrived as a result of winning an award, but I think that everything adds up and helps to give your work some visibility and exposure.
I also believe that for some clients they can be an endorsement that provides them with a certain guarantee or peace of mind when choosing one professional or another.
Do you think it is important to attend fairs?
I think it is important to be restless and curious about what is happening in the sectors in which one develops their profession, whether it is going to fairs or trying to find out through other means.
If this assistance is done for commercial purposes, I think that the question will then depend on the way in which each one decides to communicate with the clients, but I have always thought that the purpose of the fairs
it is to carry out a commercial function by the exhibitors towards the attendees and not the other way around.
In my specific case, I try to have a very close relationship with all those clients with whom I collaborate and, in turn, I am selective and meticulous when it comes to contacting someone with whom I would like to collaborate, so if I go to a fair it is only for learn or to greet those clients whom I do not usually see in person due to distance issues.
What are you currently working on?
On the table I currently have several Identity and Packaging projects ranging from the redesign of a cava, the redesign of a spirit drink, the creation of the image of several new products and several product lines for different clients or the general graphic communication of some brands for which I manage everything they communicate abroad.