Students of the School of Design ELISAVA Barcelona and the School of Engineering and Architecture (EINA) of the University of Zaragoza (UNIZE) have been the winners of the VIII Edition of the National Awards for Design and Sustainability of the Packaging Innovation Cluster.
An award has gone to María López Benítez and Mario Montull from ELISAVA, for the development of their cosmetic packaging for Babaria. Its concave lid can be designed in various colors and facilitates the stacking of the product on the shopping shelves. The company has also taken into account its design, which imitates the delicacy of nature and rose petals.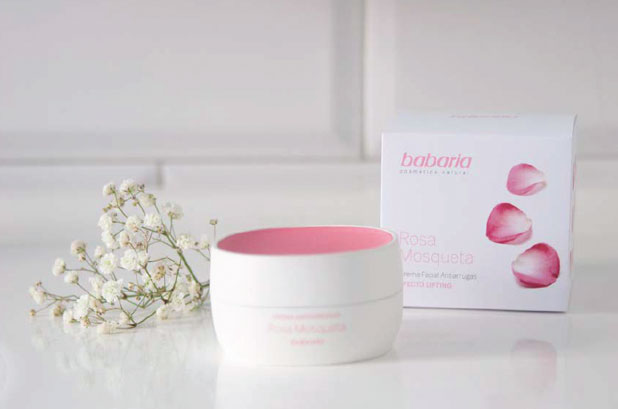 Also from ELISAVA, the team formed by Sandra Solana and Camila Robayo has obtained another of the awards for the innovation carried out for Plásticos Flome. Its result has been a silicone case to contain a child prosthesis. Thanks to this material, the packaging can be used for a long time and avoids scratches and bumps on the piece, in addition to reducing the volume and allowing greater logistics capacity.
From the EINA School of the University of Zaragoza, Nuria García, Amaia Garde, Paula Font and Sara Bermúdez have won another of the awards with their packaging proposal for shoes, bags and other accessories from Tempe –Inditex Group-. It has a single liner and a flute, saving space and material, since it does not need protective paper, and it has a saving of 55% of cardboard, in addition to using recycled and recyclable materials, such as recycled cardboard and recyclable polypropylene .
From the same School, Eva Gallego, Soraya Fernando and Paola Pequerul have received another of the awards for the design of a cylindrical transparent plastic case, in three pieces, that allows the consumption of fresh fruit on the go from the SanLucar Fruit company. The packaging, which has a tank for fruit waste, is also recyclable and reusable. Likewise, the firm has highlighted the creativity of the concept, very oriented towards the end consumer.
The National Design and Sustainability Awards, organized by the Packaging and Packaging Innovation Cluster, were born in 2009 with the aim of promoting design and excellence in the sector, as well as strengthening the link between the business world and the university world.
President Cluster of Innovation in Container and Packaging, Francisco Ortega, highlights the "national character that the Design and Sustainability Awards have achieved in this 21th edition due to the involvement of 350 universities and Design schools throughout the Spanish geography and the participation of more than XNUMX students". Francisco Ortega also thanked the ITENE Technological Institute, as platinum sponsor, together with Grupo Hinojosa, CaixaBank and DS Smith, as gold sponsors, and Biconsulting, Emsur-Saymopack, Tecnobox, Alfilpack and Nunsys, as silver sponsors.
@MaicaPackaging
@news_packaging