LIASA, The Cotton Industry began to apply its new corporate image in January 2016, launching a new website more visual, practical and fully usable, oriented to the customer and markets around the world.
The objective is to give continuity to a brand with more than 95 years of history with the new logo and corporate image design.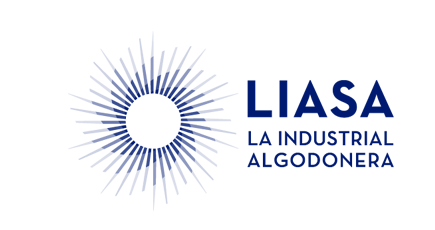 The aim of this new image is to transmit constant activity and innovation around the client, while combining history / tradition with modernity and innovation.
Since 1918, the effort of LIASA, La Industrial Algodonera to evolve and innovate has been constant. Four generations of the Cabré family have made the company a benchmark among the main international manufacturers of laces and ribbons.
LIASA, La Industrial Algodonera is specialized in the manufacture of braided cords, elastic cords, ribbons and polished cords. They manufacture and customize to measure, according to the client's specifications. Research, precision, active listening and speed of service are the keys to your day-to-day life.