The project 'New plastic product made with waste from the textile industry'aims to introduce on the market plastic products made with polypropylene pellets recovered from waste from the textile industry.
Lyase y N.G. Plastics, members of AEI Textiles and the Packaging Cluster, respectively, they are carrying it out. Both clusters will collaborate on the project, which began in January and is co-financed by the Catalan Waste Agency.
The two companies and the clusters met at Liasa's headquarters, in La Selva del Camp, Tarragona, on January 23, to finalize the project's work plan, which will last for one year.
The main activities to be carried out are:
• selection: separation, selection of the residue (polypropylene yarn)
• transformation: converting the waste into a resource
• manufacturing: injection of new plastic parts with the transformed waste
• commercialization: introduction to the market of the new product
• dissemination: dissemination of the results.
This project has arisen as a result of a previous one, Pactex, promoted by the same clusters and also co-financed by the Catalunya Waste Agency, which aimed to establish synergies between the companies of both clusters and promote between them the effective use of material resources. , through the reduction of industrial waste at source, the reuse of products, the improvement of recyclability and the recovery of waste.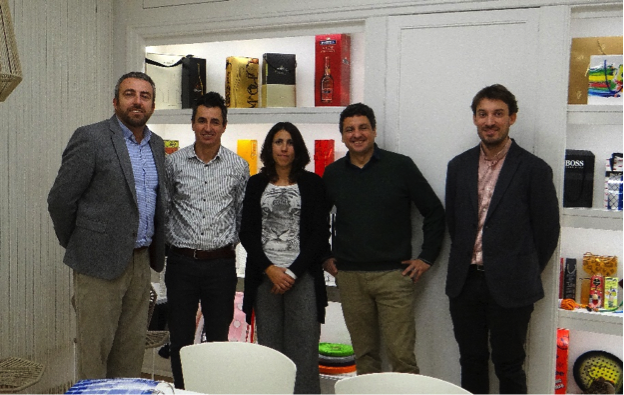 The managers of Liasa and NGP lastics with the representatives of the two clusters, in the initial meeting of the project.