Pujolasos wood & pack and Decopak Europ have patented the world's first metallic wood stopper, the 'Luxury Wood'. Both firms have developed the product jointly.
Luxury Wood has been developed by the R&D departments of Pujolasos and Decopak Europ with the aim of achieving a technique that would give the wood a sophisticated touch, while preserving all the characteristics of wood as a noble material linked to the nature.
The elegant and distinctive shade is achieved thanks to a metallic process and consists of a wide range of colors and shades. It can also have a matte or glossy finish, with added metallic aspects, color gradients and a personalized decoration. To guarantee the resistance of all finishes, the most demanding quality tests have been successfully carried out.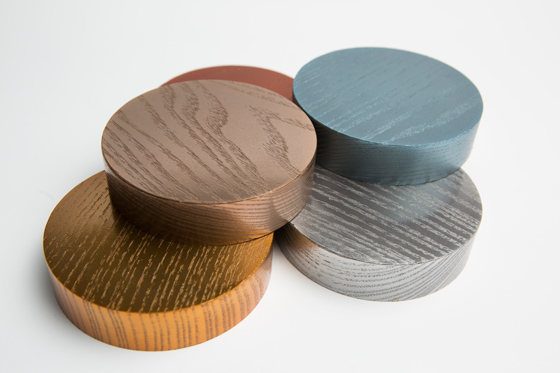 The presentation of this new product confirms the research vocation started by Pujolasos wood & pack in recent years and the continuity in the commitment to R&D at Decopak Europ. The two companies have their own R&D department to design and develop innovative products. The purpose of these departments is to continuously investigate the development of new designs, the improvement of their production processes and the quality standards that they offer to their clients.
All the wood that Pujolasos works with is certified with the PEFC seal, an international seal that promotes the sustainable management of forests globally, from forest managers, companies that process their forest products to the end consumer.