«We are passionate about packaging»
Happening Estudio se dedica a realizar proyectos de creatividad, a dar forma a las ideas del cliente, con el que establecen una estrecha relación de proximidad. Realizan proyectos de identidad de marca, packaging, gráfica, diseño editorial…
What led you to be a designer?
I liked design and art. I was about to enter Art History, but I ended up studying Advertising and PR, because it was the most similar to Design that I could study in Seville at that time; I tried to go to Barcelona to study Design, which did exist there, but I had some difficulties getting around and stayed in Seville. When I finished my studies, I didn't think twice and went to do an internship there, at SCPF, an advertising agency.

When and why was Happening Estudio born?
After working through several advertising agencies and design studios, I ended up setting up a design and web studio with a friend, but due to the crisis she decided to leave in 2013 to work in the Arab Emirates and that is when I was left alone and decided continue my path by setting up Happening Estudio.

They are dedicated to brand identity, packaging, graphics, editorial design... Are they specialized in any area?
We are passionate about packaging because, although you have to abide by very defined regulations, a sales strategy and communication, arriving at a design that resolves all these factors in a balanced and efficient way is like solving a big problem. And, if it is also well received by the public, the satisfaction is enormous.

Although you are open to all sectors, do you work more for a particular sector?
Yes, we carry out many exhibition projects. We design from the exhibition graphics, the assembly and tour to the catalogue.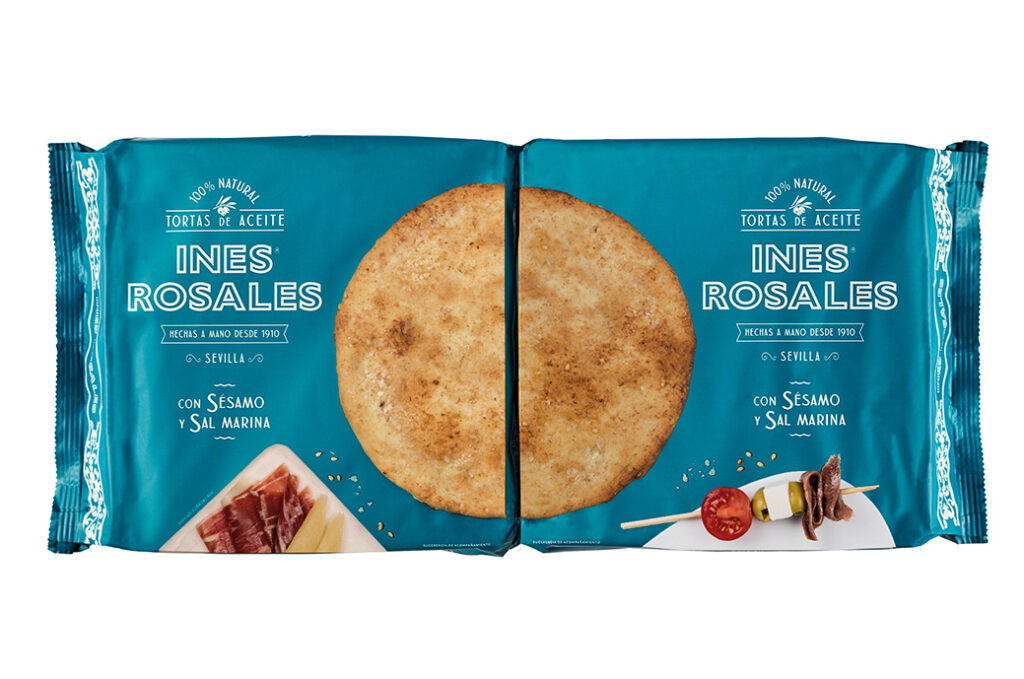 Editorial design is very specific, but it is probably not going through its best moment, do you agree?
We design many books, especially by artists. This year, specifically, we have produced four books for artists and an architecture guide. I think that the publication is beginning to be valued again, it is a document that remains and that you can contemplate calmly, getting away from the screens for a while.

You have carried out projects for different exhibitions, what criteria are priority when designing an exhibition? Do you work directly with the artist or with the curator?
It depends on the exhibition, it is a constant dialogue between the artist, the curator and the institution, although the important thing is always to reflect the project that the curator has proposed with the artist.
In more didactic exhibitions, the curator is essential, he/she knows the subject in depth and that helps a lot. If there is understanding and flexibility, good projects are achieved.

They have recently renewed the image of Inés Rosales cakes. What was the objective?
It's very curious, they invited us to a contest. They needed to change the packaging made of transparent film for an opaque one. Since olive oil is the preservative in cakes, it was affected by the lighting in supermarkets, quickly spoiling the product. The client didn't want to change anything, but the marketing department supported us and we ended up completely modernizing a product. Now there are people who don't remember what the previous packaging was like, which was more than 30 years old... The client told me that, if a week after putting the new packaging on the market, sales dropped, they went backwards; Luckily it wasn't like that, quite the opposite.

Can you tell us about any other packaging designs you have done?
We have designed some wine labels for a limited edition and also the design of some vegetable snacks. We have also made another one for a new product that in the end has not been released to the market due to the circumstances of the moment.

In your opinion, what is the situation of design in our country?
There are very good design studios throughout Spain, but there is a lack of design culture in companies and institutions. In the end, it is a team effort, when you work with a good client the result is always better. Right now I will begin to collaborate on a master's degree that aims to do just that, to train managers, in this case, related to heritage, so that they know what can be achieved with a good design, how to take advantage of this tool.

Happening Estudio is in Seville, do you think that the place of origin shows in the way you design?
Of course, in Andalusia we are still very far away, there is still no good training (although there is already some) and there is no organization for the development of design. There was an attempt with Surgenia but it ended due to malpractice.

Are you working on any project that can advance us?
Yes, right now we are leading the artistic direction of the Spanish Biennial of Architecture and Urbanism and we have just delivered the catalog design for a large exhibition by Luis Gordillo at Sala Alcalá 31 in Madrid.