Thomas Rajcsanyi, new CEO of sappi Alfeld GmbH has a good knowledge of the paper, since he learned the trade from below and then has been taking positions of greater responsibility.
His last position was CEO of Feldmühle Uetersen, a German paper mill where he spent seven years. "We are delighted to have such a talented and experienced manager as Thomas Rajcsanyi. With his knowledge, he will lead the Alfeld factory and the strategic development of our specialty papers and boards, "says Berry Wiersum, CEO of Sappi Europe.
Thomas Rajcsanyi replaces Stefan Karrer, who has left Sappi Alfeld to return home to southern Germany for personal reasons. Asked about his goals, the forty-seven-year-old Rajcsanyi replied: "We want to maintain our standards of excellence and sustainability, and continue to develop Sappi Alfeld's specialty paper and board competency center.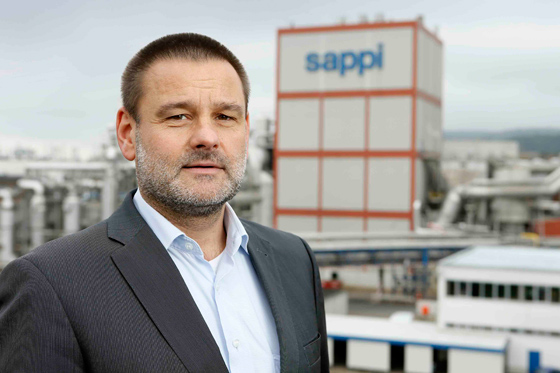 The new CEO is excited about his new stage at Sappi Alfeld. "My predecessors have done a great job and laid the foundation for the future success of the company," he says, referring to the fact that the Alfeld mill has specialized exclusively in specialty papers. The conversion of the PM2 machine, completed last year at a cost of more than 60 million euros, is already giving excellent results just two years later. The mill's specialty papers competence center, which includes a paper lab, continues to add value to customers and mill activities.
In his new role, Rajcsanyi will continue to develop the current strategy of strengthening the specialty papers business. The CEO will focus on optimizing and further utilizing the factory's five paper machines. He also wants to maintain or even improve the high quality standards of the wide range of specialty papers and boards that are manufactured at Alfeld. Lastly, Rajcsanyi plans to add several innovative products and packaging solutions to the Sappi portfolio.