El contest has awarded a total of 46 works in packaging, Advertising at the Point of Sale (POS) and Young Design. One more year sustainability is the common denominator in most award-winning solutions.
In this edition of the Liderpack 2021 awards, organized by the Spanish Packaging Association of Graphispack Association and the Hispack show at Fira de Barcelona, 99 works from companies and schools from all over Spain have been presented. After evaluating each product, the jury has awarded 22 awards in the packaging specialty, 17 in the POS section, six in "Young Design and one in the special category aimed at" new projects and innovation "designers.
Between the 22 award-winning works in the different categories of the packaging specialty They include, for example, a unique folding wooden packaging; a biodegradable hygienic protector for beverage cans; wooden stoppers without plastic interior for perfumes; mini-rollers with integrated paint for testing colors; a flexible multilayer packaging made entirely of compostable materials; a packaging for the ecommerce of plants; a case for the presentation and sale of premium fruit; or a cardboard pack with an innovative closure for tobacco paper.

The awarded companies (some with more than one Liderpackl) are: Artesanía Cervera, SL - PackPlek; Coreti; Graphic Packaging International Spain; Lidl Supermarkets; Miralles Cartonajes; Santi Presas Salgas; Codificación Integral de Etiquetado, SL; Flexomed; Klockner Pentaplast; Vibranding Design; Dürer Packaging; Quadpack; Bruguer; PackCo, Brand & Packaging, SL; Alfilpack; Ondunova; Alzamora Group; Ayrtac SL y Universal Sleeve SL

As a novelty, the Liderpack launched the special category 'Innovation projects for designers', in which the work of María Vega Macazzy to contain varieties of coffee was awarded.

Among the winners in the packaging section, the jury has selected seven works that will represent Spain in the WorldStar for Packaging 2022: Packplek Exclusive, a creative eco-packaging in folding wood; Estrella Damm's cardboard packaging with rounded corners; Lidl's Naturis bottle, made with 100% recycled and recyclable plastic; a Flexomed case for an air freshener with microencapsulated aromas thanks to the applied varnish; Bruguer color testers; PaperSeal® Trays cardboard food tray with easily recyclable high-barrier plastic liner; and Plastic Free from Universal Sleeve, a fully compostable high barrier doypack.

Young Design
This year in the category for students, to which the 18 finalist projects of the XII National Awards for Packaging and Packaging Design and Sustainability attended by the Packaging and Packaging Innovation Cluster, six awards have been awarded. Two of them respond to the challenge of the Verdecora company to design efficient packaging for plant ecommerce; two others feature hygienic packaging solutions for sharing spreads at the request of ITC Packaging; One dares to redesign Carmencita's paprika container and the latter invents a yogurt pouch container for children, the cap of which has a second life as a piece in a construction game.

In this section they have been awarded students of the Polytechnic University of Madrid, ETSID - Polytechnic University of Valencia; University of Valladolid and University of Zaragoza.

The six award-winning projects in the Young Design category automatically participate in the World Star Student Awards, the packaging competition for students from all over the world.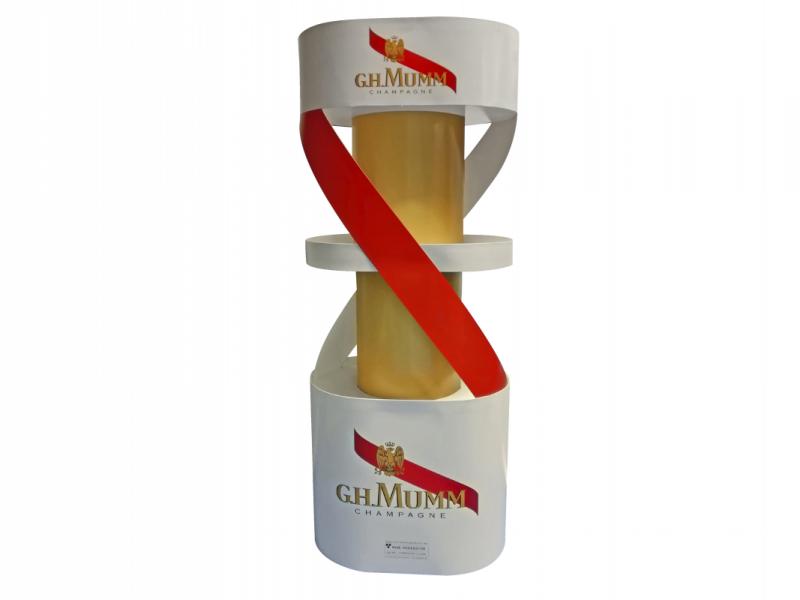 Liderpack - Popai Awards to POS
17 projects will receive a Liderpack-Popai Award, an award recognized by SHOP! the Global Marketing and Retail Association, represented in Spain by Popai Spain, which operates in 45 countries.
The awarded works stand out for their resistance, easy transport and assembly at the point of sale, as well as by the use of sustainable materials, mainly cardboard and wood. Showy structures are sought thanks to graphics and printing and most projects are reusable.

With four awards each, the companies dgé-plv y Adaequo SL they have been the great winners in the specialty of POS; followed by Total Display with three distinctions. They complete the list of award-winning firms Miralles Cartonajes; Altavia Iberica; Garrofé; Danone; Paintings Mounted; y Pop Team Display.

The award ceremony of the Leader pack 2021 will take place within the framework of the celebration of hispack which will take place from May 24-27 at the Fira de Barcelona Gran Via venue.