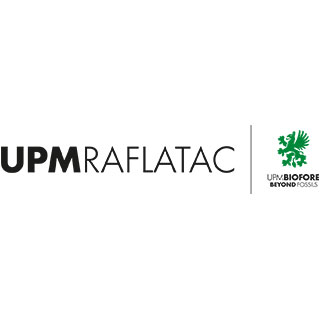 UPM Raflatac wants to be part of the success of its brand. With the help of their sustainable labels, innovation and knowledge, they can help you choose the perfect label materials while supporting you throughout the selection process.
Thanks to their global network of factories and terminals, they can offer first-class service anywhere. UPM Raflatac is part of UPM Corporation, one of the world's largest forestry companies.
The path to becoming one of the world's leading suppliers of labeling materials began with the work of a chemist, pushing the limits of traditional solvent-based adhesives. Since the 70s, they have created high-performance labeling materials for brand consolidation and promotions, informational labeling and functional labeling. Today, they are committed to working to label a smarter future beyond fossil-based products.
Labels are important. Design is the starting point for sustainable packaging and labels are part of that design.
They help brands choose the perfect label by combining sustainability with high-performance materials, whether they are looking to reduce materials or increase the amount of recycled content, or if they are looking to devise renewable packaging alternatives based on bioproducts.
Due to their expertise, they provide brands and companies with labeling solutions that support creative packaging design, meet business goals, and achieve sustainability goals.
Pol. Ind. Sud-est Pintor Fortuny, 17-19 - 08213 POLINYÀ (BARCELONA)
Tel .: 937 131 900 - Fax: 937 132 455