"Above all, packaging is strategic"
Little Buddha is an international branding agency specialized in awakening the potential of brands. Founded in 2007, the agency develops corporate identity, packaging, naming, market research, brand strategy and graphic communication projects. Brands like Affinity, Henkel, Repsol, Danone, Revlon, Gallina Blanca, Orangina Schweppes, Pescanova, Nutrition & Santé or Aquilea have trusted him with their marketing and branding projects.
When and why was Little Buddha born?
Little Buddha Branding Agency is an international branding agency with a clear vocation: awakening the dormant potential of each brand, which we summarize in our baseline: awakening brands!
Founded in 2007, the agency develops brand strategy projects, verbal and corporate identity, as well as its descent into brand expressions such as packaging, retail branding, communication and advertising, in addition to the market research necessary to achieve brand objectives. All this for national and international companies.
Throughout its 16-year history, brands such as Jacobs Dowe Egberts (Marcilla, Hornimans...), Affinity Petcare, Henkel, Repsol, Danone, Revlon, Gallina Blanca, Schweppes, Nutrition & Santé or Pescanova have entrusted their marketing and branding a Little Buddha.

What led you to create an agency?
To borrow the simile from Simon Sinek's WHY, I wanted to create a branding agency because, as head of marketing at Danone and Reckitt Benckisser, it seemed to me that the agencies I was working with at the time did not have a marketing/business vision and, as a client , I missed.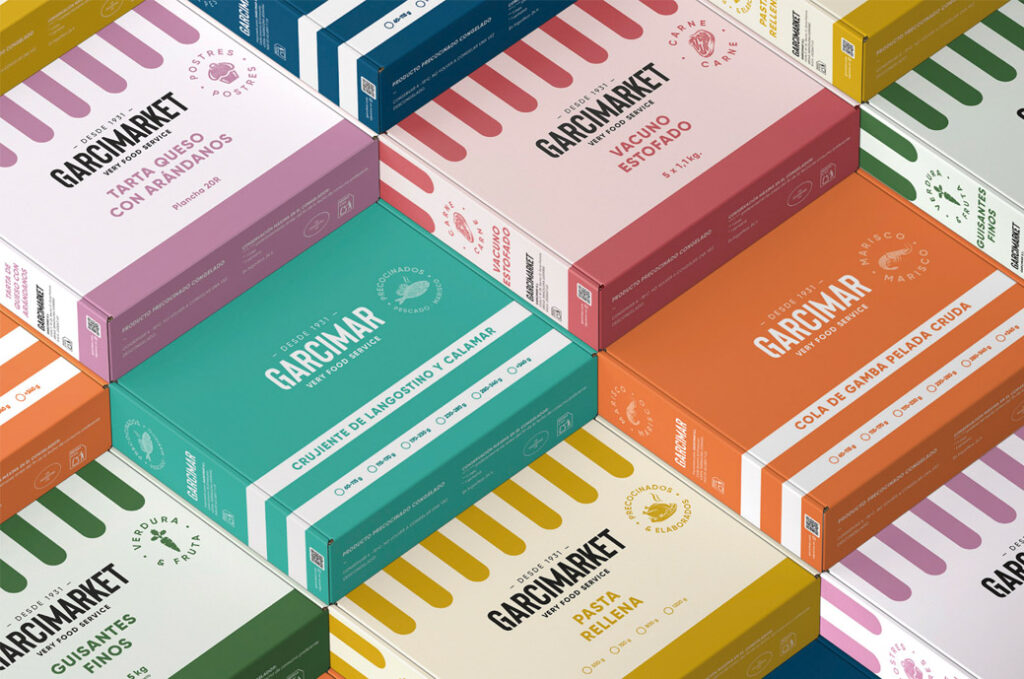 They understand branding holistically, what exactly does it mean?
We understand that branding is a way of expressing a brand, not the only one, and that each way of expressing itself must be coherent and reflect the company's strategy.
Without a doubt, branding is a strategic and essential part of the communication of a brand or a company. But clearly it must be understood globally.

What defines good packaging?
A good packaging is what transmits to its objective target the values ​​that we intend to transmit. And if, by the way, it's pretty, much better. But above all, packaging is strategic.
We know cases of very beautiful packaging but that convey a premium positioning and sporadic use that serve to win prizes, but do not help to sell in a pharmacy or supermarket, for example.
Packaging is something complex that summarizes a marketing plan in an object, in such a way that a consumer, not informed by another channel, has to understand.

What sectors do you work for? Do you specialize in one in particular?
We work a lot for consumer goods (an entire marketing school, due to its complexity), because in a way it was also my school, being a very active, dynamic and highly demanding sector.
But we also work a lot for the pharmaceutical sector (we have done projects for Uriach, Reig Jofre, Ferrer, Salvat, Angelini, Reckitt, Merck...), for industrial sectors (cement, car oils...) and, in the corporate identity part, we awaken brands from all kinds of sectors.

How do you implement sustainability in your projects? Do you apply ecodesign measures?
We have worked and are working on sustainability projects for various brands. It really motivates us and we are interested in being involved in this type of project and we would like more to have this objective.
However, as an agency we are here to serve our clients and we take care to serve their goals and not our own ambition.
As an agency, sustainability has been part of our DNA since 2007, when almost nobody did it, and we have made a great commitment to digitize work processes, both internally and with clients, which has a significant environmental impact.

Do you think the metaverse is a bet on the future or a passing fad?
The metaverse is something that is going to stay, I understand, but it seems that it is little connected with the reality of today's consumers. While we've all tried GPT Chat within a week of being available and we've all understood its use and tested its applications, the metaverse is currently at a level of reality that interests a minority of the population, although we have to continue to do so.

Are there trends like neuromarketing that end up consolidating?
Neuromarketing, semiotics, the analysis of needs states, etc. They are not so much trends as tools and ways to better understand our consumers and ensure that we give them a more accurate response.
All this knowledge allows the development of more accurate strategies to make more viable proposals to consumers and clients.

Do you think that Spanish design is already a worldwide reference?
I don't think Spanish design is a benchmark outside of Spain, even if an agency wins international awards or does a project abroad. It is our fight to make it so.
We have an international team at Little Buddha and we work hard so that, from Amsterdam, Düsseldorf or Paris, we are seen as an agency in the league of those that dominate the European market.

Tell us about your project with Uriach.
Uriach, luckily, has been relying on Little Buddha for years for branding and packaging projects, and has also done so for the launch of Aquilea Qbiotics.
Aquilea is a leading brand and benchmark in natural and effective solutions that promote people's well-being, as it combines the best ingredients from nature with the most innovative science. Specifically, Aquilea Qbiotics is an innovative range based on probiotics.
More and more product categories, both pharmaceutical and food, are joining the probiotics trend. While these have been shown to be beneficial for gastrointestinal disorders, new studies are emerging showing that they are beneficial for multiple health conditions.
For this reason, Aquilea decided to enter this market with a unique and differential proposal: to understand the needs of the microbiota for each generation and launch specific solutions for each one: emotional well-being, menopause, digestive well-being and the immune system, under the Aquilea Qbiotics sub-brand.
The Little Buddha agency also defined the graphic universe of this new sub-brand: a challenge consisting of finding the perfect balance between the essence of the mother brand Aquilea and the creation of new graphic codes of its own for the Qbiotics sub-brand.
Innovation and expertise are the two basic pillars of the exercise. The first of these is manifested by explaining the practical format for the consumer (tablets) and the complete and innovative formulas, based on probiotics and natural ingredients that cover pathologies hitherto unexplored in the world of probiotics. On the other hand, the commitment to robustness is an exercise that aims to communicate the high quality of the products and the support of clinical studies that demonstrate the credibility and experience of the brand.
All of this is reflected in the design proposal worked on by Little Buddha, resulting in a line of products clearly positioned as innovative and effective. At the same time, being coherent as its own range within the Aquilea brand architecture, but with a visual identity that provides its own unique personality.

Can you highlight any project from another sector?
We have had the pleasure of developing, among others, the corporate identity of the entertainment division of Grupo Planeta, the consumer goods company Adam Foods or the local supermarket chain Coaliment.
Also, highlight the Naming of Dénuée from Montibello, from Henkel's Transpirex or from the Foodlosofia range from La Sirena.
And many packs that you surely have at home such as Hornimans, Marcilla, Pescanova, Conejo bleach, the Aquilea range of accessories... more than 300 brands in these 16 years!

What product would you like to design that has not yet been proposed?
Ah, many. Everything is a challenge and everything is exciting at a strategic level and at a design level... the desire is to make more alcoholic, luxury, select, industrial, DIY products... identity of companies of all kinds of magnitude.

What are your short and long term goals?
As an agency we want to consolidate ourselves as a benchmark in branding and packaging in Spain and gain more weight outside of Spain, where we believe that our value proposition has strength and meaning and we have demonstrated it time and time again.