The Verallia Glass Design and Creation Contest has awarded, in its ninth edition, the most sustainable designs, in a joint call between Spain and Portugal, in which 120 students from six schools (four Spanish and two Portuguese) have participated. The goal was create a jar that, after its first use, could have a second life, either as storage, packaging for products sold in bulk or for use in zero plastic stores, among others.
Of the 41 works presented to the contest, the most differentiating and original proposals were designs by students of ELISAVA, a school that on this occasion has managed to win 3 of the 4 prizes awarded. A) Yes, APIARI by Carla Torres, Marco Arroyo, Ya Yan Dai and Gemma Monllor has won the first prize valued at €2.500. In second place, with €1.300, was the project ALHAMAR by Garazi Intziarte, Cristina Ródenas, and Denise Szteernberg. And finally, STRANGER of the students Paloma Saiz, María Alejandra Hernández, Lidia Jurado and Naroa Arlegi, who have won the third prize valued at €900. Lastly, the Facebook award went to METAMORPHE, a project by Marina Ruiz from the ESDIR school in Logroño that managed to position itself in first place with 344 votes.
The jury has been formed in this edition by a total of 15 people, among whom they have participated as a mentor Beatrice Alberdi, Client Director of Delamata Design together with João Goulao, executive director of the Portuguese studio Cupido, Dolors Alberda, director of Estudio D'Albareda, Gorka Beraza, Head of Design at Smileat, Jessica Padilla, Technical and R&D Manager of Aneto NaturalNicholas Lavalliere, co-founder of LOV Ferments, lola espinosa, editor-in-chief of Graffica magazine and the management team of the window. Together they chose the winners in a day that took place at the Impact Hub on Alameda Street in Madrid.
First prize
APIARI is a new jar for honey, with an ergonomic reinvention that offers a new sensory experience (sight/touch) to consumers. The forms, influenced by the chimneys of Gaudí's La Pedrera and by the nature of the world of beekeeping, create a pattern of organic and organized silhouettes. For a second use, the students plan to turn the jar into a solar lamp that, thanks to a cap with LED lights, creates a visual and welcoming atmosphere.
Second prize
ALHAMAR seeks duality in its use in a container that serves in the first instance to house tea as the main product and which ends up being given a second life as a spice rack or artisanal air freshener. The design is inspired by the architecture of Granada and the culture that has transcended since the Nasrid reign. Apart from the second defined use, they propose the idea of ​​using Alahamar in infinite ways: as a food jar, jewelry box or candle, among others.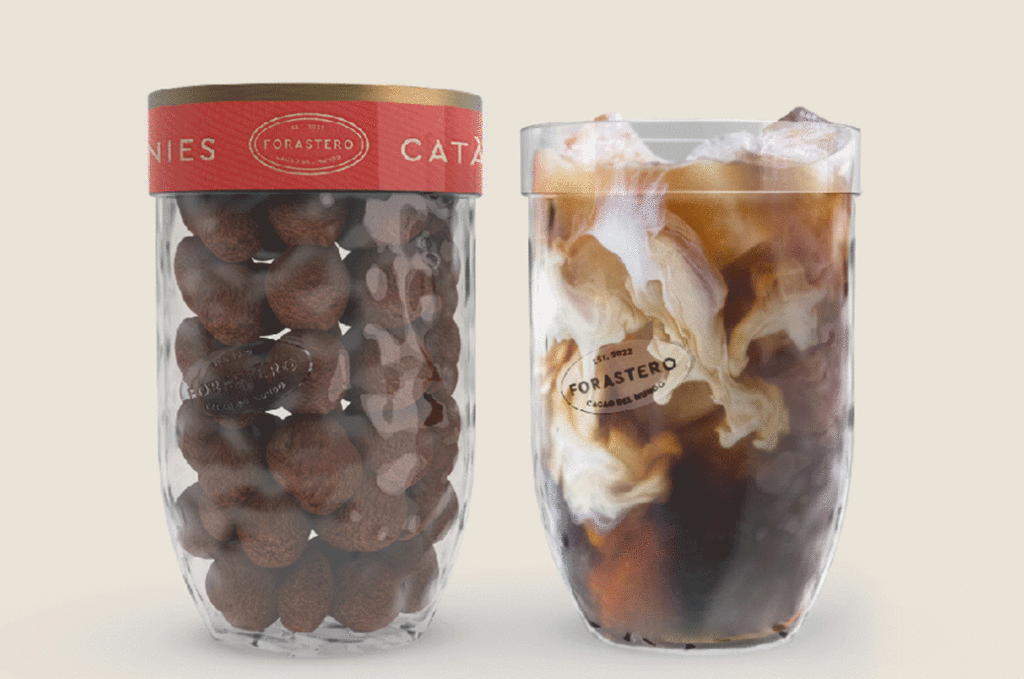 Third prize
STRANGER It is an inspired container that is born from the need to create awareness around the universe of cocoa. In its first use, this jar will carry our brand products: pure cocoa, cocoa cream and chocolates. On their second use, these jars will become a collection of stackable glasses, with a lid that will serve as a coaster. Without even needing to clean the jar, you can leave the remaining chocolate and pour the coffee directly for more flavor.
facebook award
METAMORPHE It is a container inspired by the petals of flowers and with a fluid, pure and timeless shape. Mainly intended for dry foods such as teas, salt, pepper, etc. Thanks to its transparency and shape, it offers a second life as a storage element for bulk food.