The winners of the Fedrigoni Top Awards 2022. There were five award categories: the Packaging winner was Nibbo Bean to Bar Chocolate Packaging (China); second place went to Romaniello (Italy) and third place went to Please and Thank You Cosmetics (UK). Special mentions go to 21 Beauty (China), Champagne Bollinger B13 (France) and Chaumet 2021 Mooncake boxes (France).
The winner in the Labels category was Terra viva (Italy), followed by Woven Whiskey (UK) and Paraje Dondellas (Spain). Special mention for Xamorfos (Italy).
The first prize for Publishing was awarded to Impressions (France) and the second and third prizes went to The Quest for Universality (Czech Republic) and Gotico-Antiqua (made in Germany). Special mentions for Design and the Wondrous (France) and Improvisation (France).
The winner in the new Large Format Communication category was Recalling (Indonesia) followed by "Italianate Palazzo in England" and "DJ Console", both made in Italy.
El Corporate Communication winner was "I dream what I am" (Spain). Second place was Diptyque: Coffret 60 ans (France), and third was Organic Texture Box (Italy). Special mentions go to Modulation 2021-2022′(France) and Valentino make-up kit"(France).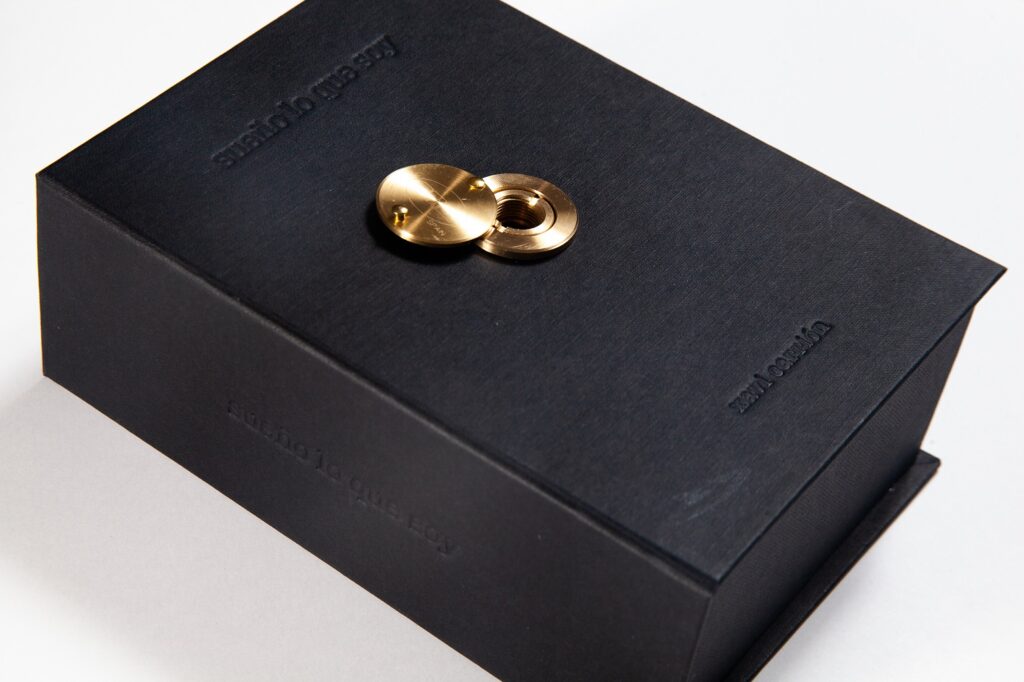 'Social Determinism through the City of God', by Samuel Friedrich Schmidt, a student at the Ecole Cantonale d'Art de Lausanne, was recognized for the new "Research" section. This is a pilot project designed to bring out the creativity of tomorrow's designers from universities around the world.
The winners were selected by a jury of experts, made up of Silvana Amato (publishing graphic with more than thirty years of experience specializing in projects in the cultural sector), Ivan Bell (founding graphic designer of Stranger & Stranger and world expert in labels for the cultural sector). of spirits), Simon Esterson (art director of Eye Magazine and Pulp), Laurent Hainaut (industrial-trained designer and founder of ForceMajeure Design), Jiaying Han (founder of Han Jiaying Design & Associates, winner of multiple awards and a most influential people in her country according to Forbes), Fanette Mellier (a veteran of French print design who does atypical work mainly in the cultural sector) and Marion Trossat (purchasing and packaging development manager at Interparfums Paris, a company that has a world exclusive to develop, produce and distribute perfumes and cosmetics of prestigious brands).
"The Fedrigoni Top Awards were also a showcase for creativity, quality and inspiration this year. Seeing our materials take shape and transform into true works of art makes us proud – declares Marco Nespolo, CEO of the Fedrigoni Group. We want to tell stories of excellence with the Top Awards, stories that we can draw inspiration from, bringing to light the trends in the dynamic design and graphics sector. Thanks to the new Research section, we have explored innovative projects from the university world, always rich in ideas and eager to experiment. In this way, we can examine new trends and, at the same time, give students the opportunity to interact with the world and their professional dynamics. Registrations for the next edition of the contest will open again soon.